Our company (YZJ) with 20 years manufacture and 7 years export experience, has mature technology and high quality products.

4T per day plastic pe film recycling machine
1.These plastic recycling machines may regenerate polyethylene, polypropylene, polyvinyl chloride, PE, , PVC, PET, ABS, PS (polystyrene foam) and other plastics.
2. plastic film recycling pelletizing machine can be used both in dry and wet conditions and directly process washed material so as to save place, time and manpower and reduce production cost.
3.Fully automatic production line of waste " independently developed by this company and put into the market in 2003 combines automatic crushing, cleaning, dewatering, conveying, feeding, wiredrawing and grain-cutting. The whole production line can be operated by only two workers. It is widely used in the treatment system for urban consumer waste. waste plastics; free training for producing technology of various waste plastics), free installation and adjustment with home service for all customers within China boundary.
4T per day plastic pe film recycling machine
SJZ120-F2

SJZ130-F2

SJZ140-F2

SJZ150-F2

SJZ160-F2

SJZ180-F2

SJZ200-F2

Diameter φ

120

130

140

150

160

180

200

Length mm

12.5:1

12.3:1

12.1:1

12:1

12.5:1

12.2:1

12.5:1

Rotation speed r/min

60-90

60-90

60-90

60-90

60-90

60-90

60-90

Material

45#

45#

45#

45#

45#

45#

45#

Number of heated are

3

3

4

4

4

4

4

Average heating power KW

15-25

15-25

20-30

20-30

25-30

30-35

35-40

Motor power

15-18.5

18.5

18.5-22

22

22-30

30-35

37

Air exhaust mode

Single air exhaust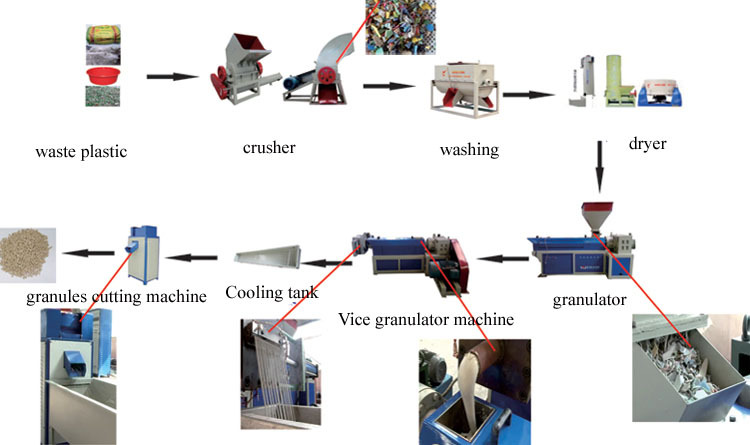 Sichuan Yazhijiang plastic industry Co., Ltd.(hereinafter refers to YZJ)
1. located in Ziyang " capital of China's energy-saving", covering an area of 80,000 square meter.
2.Established in 1995.
3. 12 elements os (yzj) yazhijiang group.

4. Technology Center,Market Centerstaff accounted for 52%of the total number of companies.

5. Our products not only have good sales domestically but also with good reputation in overseas market.

Over 20 years' research and development, YZJ is becoming a professional supplier devoted to the designing & production of plastic machine and plastic product.Our main products includes: Plastic recycling line,PP straps making machines.Especially,we applied technology patent for our light-weight PP straps making machines.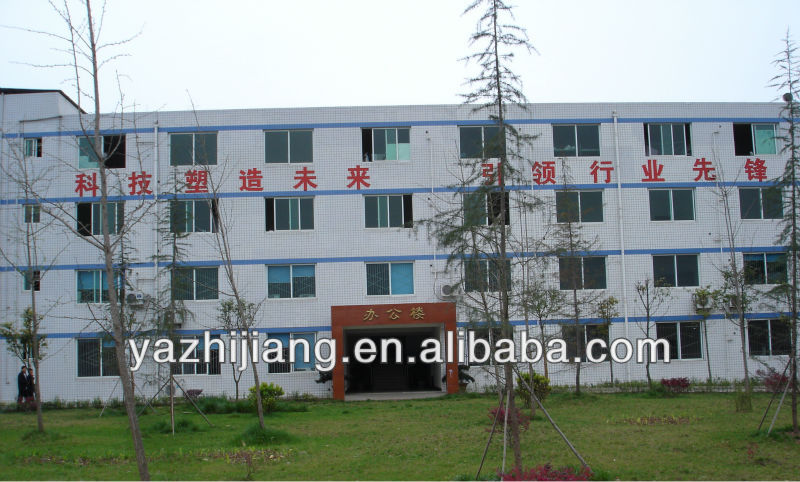 Trade Assurance
Our company Sichuan Yazhijiang Plastic Industry Co., Ltd. has joined the Alibaba trade assurance system. This measure
is that the Alibaba comprehensive assessment on each suppliers' according to the international station's
basic information and trade turnover, etc. and give a certain amount of credit protection, to help suppliers to provide buyers
cross-border trade security. It helps to protect the interests of buyers when the seller violates the trading rules which they
formulated early. When the buyers failed to recive their products, Alibaba will pay the full amount of the loss of customers.
Certifications owned by yazhijiang companyYZJ Machinery has acquired more than 300 patents in recent years and over 50 patents per year for its intensive operation several years. The company has been honored as :
1.National High and New Technology Enterprise
3.Scientific and Technical Innovation Enterprise
4.Advantage of Growing Enterprise,
5.Intellectual Property Experimental Enterprise
6.Famous Brand
7.More than 300patents